Pearl of Africa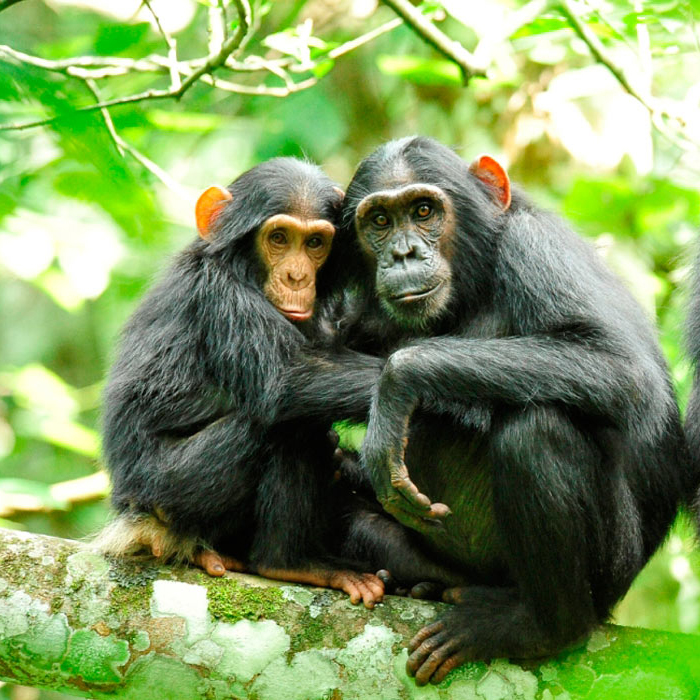 Pearl Of Africa
Endangered mountain gorillas and intriguing chimpanzees are the star attractions in this adventurous safari to Uganda. Venture to the lush green Kibale Forest, Queen Elizabeth National Park and Bwindi Impenetrable Forest to track and observe the habituated primates.
Explore the Kazinga Channel aboard a small boat in search of pink-backed pelicans, saddle-billed storks, buffalo, and hippo.Discover the coveted hour with Uganda's rare and endangered mountain gorillas. Watch the family - its dominant male silverback leader and protector, their attentive mothers and playful juveniles - move through their forest home.Experience the magical setting of your stunning eco-lodge, overlooking the primeval Bwindi Impenetrable Forest.Enjoy observing the animated chimpanzees as they traverse the tree canopy and forage on the forest floor.
1. PROTEA HOTEL ENTEBBE, Uganda, Entebbe
2. NDALI LODGE, Uganda, Kibale Forest
3. KYAMBURA GORGE LODGE, Uganda, Kyambura Gorge
4. BWINDI LODGE, Uganda, Bwindi Impenetrable Forest
National Parks and Preserves
Safari, Animals, and Wildlife
About African Travel Inc.

As the longest established luxury safari operator focused exclusively on the African continent, African Travel, Inc. is dedicated to creating and providing the ultimate African experience. We are one of the most awarded companies - including awards for Travel + Leisure's #1 World's Best Safari Outfitter, Departures Legend Award and AAA Best in Member Services - because we turn dreams into a reality.
We know Africa and our team has lived and traveled exten
...
Day
Destination
1
Arrive Entebbe, Uganda
2
Entebbe / Kibale Forest
3
Kibale Forest
4
Kibale Forest / Queen Elizabeth National Park
5
Queen Elizabeth National Park
6
Queen Elizabeth National Park / Bwindi Impenetrable Forest
7
Bwindi Impenetrable Forest
8
Bwindi Impenetrable Forest / Depart