4 Day Spotlight on Philadelphia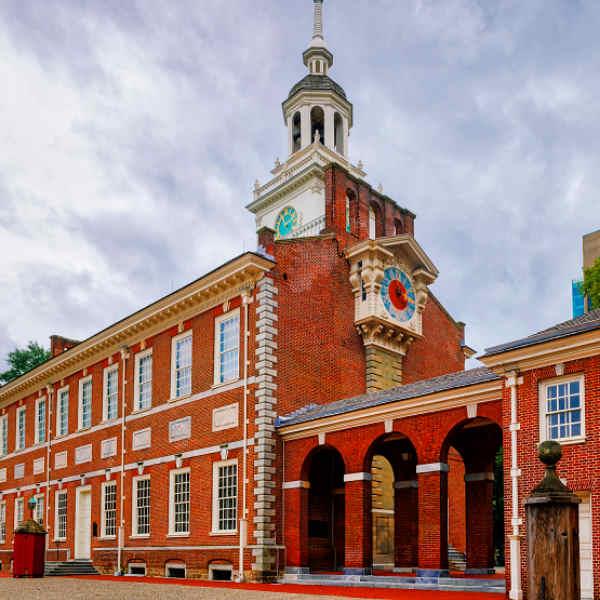 4 Day Spotlight on Philadelphia
Home to a distinct historic heritage & a thriving arts scene, Philadelphia offers a truly cultured city break.
Blending a notably rich history with the feel of small-town charm, the City of Brotherly and Sisterly Love has plenty to see and experience. Discover Philadelphia's local delights for yourself in an insightful sojourn, enjoying a number of privately guided tours through the city's revolutionary landmarks. Visit the UNESCO-recognized Independence Hall, the birthplace of the United States Declaration of Independence and the United States Constitution. See the city's famous Liberty Bell, a symbol of American independence and freedom, before pausing at the Betsy Ross House, once the residence of the legendary seamstress and flag-maker. Replicate a moment of triumph and pose by the famous "Rocky" steps, immortalized by Sylvester Stallone. Accompanied by a specialist guide, explore Philadelphia's Magic Gardens, a wondrous blend of museum galleries and immersive outdoor art. Take a journey back in time with a history-themed walking tour, visiting the first meeting house of the Continental Congress in 1774 and the new Museum of the American Revolution. With your days filled with learning and revelation, unwind in comfort with a stay at the historic Bellevue Hotel, conveniently located near some of the city's must-see places.
Enjoy a personalized vacation that best suits your needs, developed by one of our experienced destination experts. Relax during your trip with our 24/7 support and expert local guidance.
We create personalized trips based on your preferences, this means no two trips are the same. Our expertise in over 90 countries worldwide means we take on all the complexities and logistics of planning your trip, so you can simply enjoy.
Whether you're looking for culturally immersive experiences, relaxation, culinary delights, exclusive access or unique places to stay, we make it happen. While your local private guide takes it one step further by helping you authentically experien
...